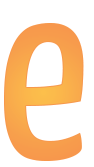 By offering IT outsourcing, we offer IT support to all who are looking for constant service in this area. We undertake cooperation with entrepreneurs from the sector of small, medium and large companies, implementing a range of services in accordance with individual arrangements that we always undertake at the beginning of cooperation. During that time period, we can expand the scope of duties in accordance with the current needs and expectations of our clients.


What may include the IT outsourcing service?
- creating computer networks in an enterprise - installing new employee stands in offices - management of computer devices and servers in the company - servicing of computer hardware and quick response to failures and faults - virus removal and installing and updating programs - secure data against loss (backup)
How do we operate?
We undertake cooperation, starting with an interview with our clients. We determine what scope of our experts' activities is of interest to the clients - we enable comprehensive service, thanks to which you will not have to seek additional support from other IT companies. We offer monitoring as part of our activities. We provide constant control over the proper functioning of servers and devices in your company. In this way, we collect information about possible system malfunctions, which may allow us to quickly detect possible defects.
We guarantee immediate removal of failures, but in the first place we undertake activities that are aimed at proper protection of computer devices and the entire system. Backups are an element of security, which allows in the situation of a breakdown, restore the system's efficiency. We also take quick action in the situation of detection or notification of irregularities in the operation of devices, software and applications.
We provide our clients with permanent advice, so that we can at any time provide assistance in the field of equipment efficiency. We can advise you to buy the right equipment - matching technical parameters and equipment for the expected activities. We are willing to suggest the best programs that will support your company's employees in performing their daily duties.


Why is it worth to use IT outsourcing?
- this reduces the costs associated with maintaining the department and positions responsible for operating computers in the company,
- outsourcing IT services to an external company allows you to stabilize the costs of maintaining IT equipment,
- it guarantees constant access to specialists in the field of computer science,
- provides a quick response to any difficulties with proper functioning,
- allows constant monitoring of the most important servers of your networki,
- IT outsourcing saves time that can be spent on the main business of the company.

We enable possible extension of activities at every stage of cooperation. We care about adapting our offer to the needs of customers.