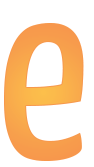 Outsourcing of IT services
We realize that you do not need to have knowledge in the field of information security, management and administration of IT infrastructure. You do not have to hire employees with knowledge of the IT industry. In order to meet your needs, we provide broadly understood IT services, we employ qualified staff so that it can support your employees with both knowledge, experience and competences. We provide professional maintenance and administration of systems and applications.
Implementation of IT solutions
Qualified staff of our employees will advise you on choosing the right IT solutions based on your needs analysis, prepare a project that takes into account the optimal solutions for you, deal with their implementation from delivery to installation and configuration of both hardware and software. It guarantees after-sales support.
Service of computers and applications
We provide you with service support (help desk) services for computers, applications, peripheral devices and management of user requests. We provide implementation and ongoing services for finance and accounting software of Sage and Comarch.
Rental of infrastructure
If you plan to start your business and at the same time are afraid of costs related to investment in equipment, the Partnerhosted company has prepared a solution for renting IT infrastructure, both servers and computers. In addition, we offer a software rental service. By using our IT services you will be able to start your business without incurring high costs.