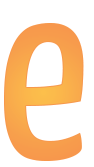 Partnerhosted IT company
---
The Partnerhosted IT company from Poznań has been providing you with professional IT services for many years.

From the beginning, we have been supporting the development of companies and enterprises through the implementation of IT systems and professional IT care.
We provide comprehensive IT services, from the analysis of needs to the supervision of implemented or already existing IT systems.
The individual approach to the client has resulted in many successful collaborations.
By adjusting our offer to your needs, we implement individual solutions, thus ensuring the highest standards of service. We invite you to familiarize yourself with the full offer of our company.

---
IT outsourcing
By offering IT outsourcing, we offer IT support to all who are looking for constant service in this area.

---
Implementation of IT solutions
We provide services in the field of IT services for companies. We advise in the selection of appropriate IT solutions based on a previously conducted analysis of needs.

---
Security and legality
We will help you determine whether the IT system and related resources properly protect assets, maintain data integrity and provide relevant and reliable information.

---
Solutions supporting the company's operation
Effective business management by dint of specialized software.
3 reasons why
you should choose to work with us

---
Financing
Financing conditions adapted to the client's capabilities.

---
24/7 support
Service 24 hours a day, 7 days a week.

---
Experience
Our specialists have many years of experience in the IT industry
Our office
The office is open from Monday to Friday from 07:00 to 18:00.
Partnerhosted sp. z o.o.
ul. Szelągowska 49
61-626 Poznań
+48 604 481 327
biuro@partnerhosted.pl
Company's data
Chairman of the Board: Jan Chmielewski

KRS: 0000423550
NIP: 9671354770
REGON: 341289261
Bank account: ING 70 1050 1520 1000 0023 6264 9325.