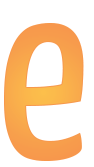 Audit services
We will help to determine whether the IT system and related resources properly protect assets, maintain data integrity and provide relevant and reliable information, achieve effective organization goals, use resources sparingly and apply internal control mechanisms.
Audit of personal data protection
Audit of personal data protection is a service addressed to enterprises which, in accordance with the Act of 29 August 1997 on the protection of personal data (including subsequent amendments) and related executive acts, are obliged to secure personal data processed by them. As part of the audit, an analysis of how personal data are processed in the company and an overview of technical and organizational safeguards held. As part of the audit, we prepare the documentation required by GIODO, including documents necessary to submit the file to GIODO.
Software legality audit
The software audit is the assessment of the organization of the audited entity in terms of effective and lawful management of computer programs. The purpose of the software audit is to verify whether the objectives set by the organization audited in terms of software management have been achieved or whether its activities are consistent with accepted standards, status or practices. The audit evaluates whether the applied procedures will in future correspond to the requirements agreed for application. In addition to the assessment, it also indicates recommendations for changes in procedures, including verifications and policies.
Penetration tests
By means of tests consisting in conducting a controlled attack on the teleinformation system, aimed at practical assessment of the current security status of this system, in particular the presence of known vulnerabilities and resistance to attempts to break security, we analyze the system for the occurrence of potential security errors due to improper configuration, software gaps or equipment, weaknesses in technical or procedural means of security, and even insufficient awareness of users.